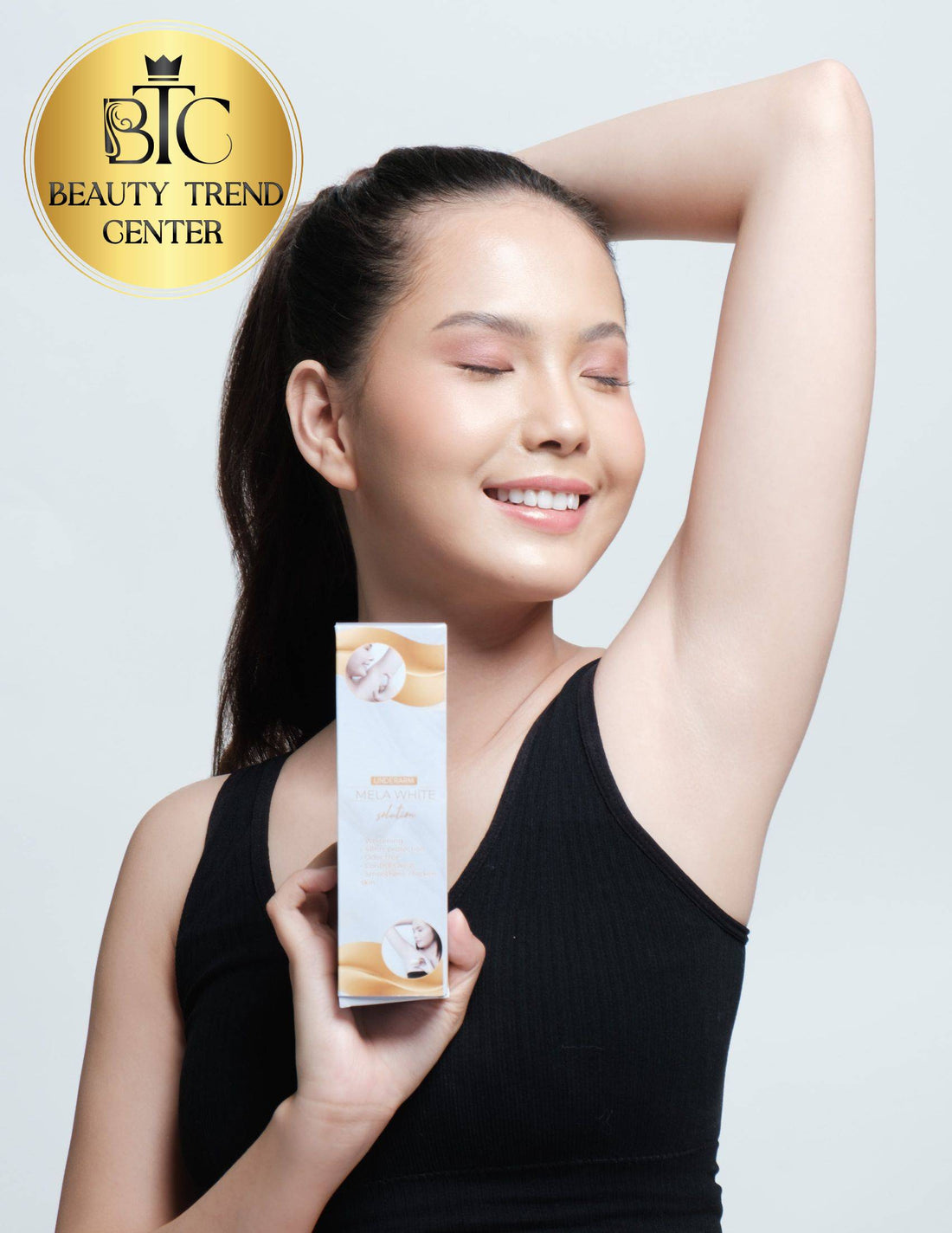 Melawhite Underarm Solution Set
Say goodbye to dark, bumpy, and sweaty underarms and say hello to our newest  "Underarm Melawhite Solution". The solution that ​ whitens and smoothens your underarms. ​
​
This set is specially formulated for your delicate underarm that is free from hydroquinone. We've put together the best of MelaWhite that brightens discoloration, and dark spots and smoothens chicken skin along with the power of tea tree that protects from odor and controls sweat. ​
Melawhite Deo Spray (50ml)
Mela White Deo Spray for day use is an effective, safe, and long-lasting deodorant spray that leaves you feeling fresh and dry all day long. Melawhite and Tea Tree combine to neutralize odor and control wetness, while a delicate blend of natural extracts helps to condition your skin for a soft, smooth underarm. Use it with Mela Whitener Deo Cream at night for best results.
Mela White Deo Cream (20g)
Mela Whitener Deo Cream is a carefully crafted night cream that combats underarm problems like discoloration, chicken skin, and dullness. Our formula with Melawhite works overnight to make your underarms look fairer and smoother—so you can wear your sleeveless tops with much more confidence. Best paired with our Mela White Deo Spray every day so you can raise your hands with confidence!
Add-Ons