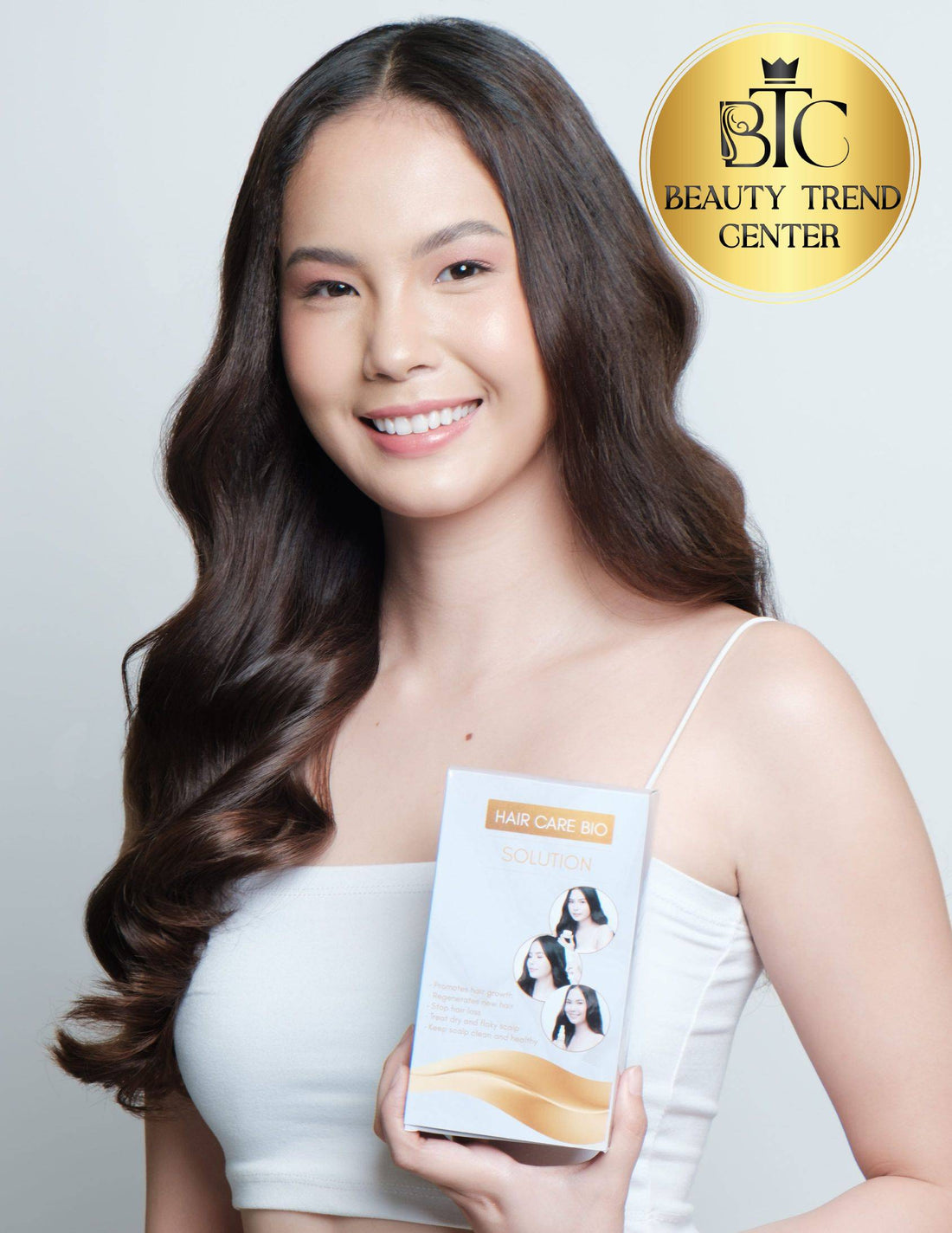 Hair Care Bio Solution Set
All the science of scalp care comes in this set. Hair Grower Bio Shampoo, Hair Reborn Bio Serum, and Hair Grower Cream. A customized set that brings your hair and scalp to their maximum luster and health. With its exclusive formula of natural ingredients, that deeply nourish, encourage new hair, and protect the scalp from dandruff and dryness. Resulting in a healthy scalp, and stronger and shiny hair. ​
​
Hair Care Bio Shampoo (100ml)​
Treat your hair to our deep-cleansing Hair Grower Bio Solution Shampoo - which is part of our Hair Care Bio Solution set, specifically formulated to promote healthy hair growth. The unique blend of biotin and 5% minoxidil works to stimulate hair growth, while also protecting the scalp from bacterial infections, and helping alleviate irritation. It also works to keep your existing hair strong and healthy, helping your hair look its best.​
Hair Reborn Serum (50ml)​
4 out of 5 women experience hair loss. This number only increases as we age. But with Hair Reborn Bio Serum, you can stop your hair from thinning and reverse the effects of hair loss. Get visibly thicker and fuller hair for a fraction of the cost of most prescription medications. Our serum is best used together with our shampoo and cream - all in our Hair Care Bio Solution Set. ​
Hair Grower Cream with Tretinoin (20g)​
Your search for the finest hair regrowth cream ends here. Our most popular item, Hair Grower Cream with Tretinoin, contains the clinically-proven formula of 5% Minoxidil plus an active Biotin and Tretinoin ingredient that stimulates diseased hair follicles and generates new ones. Designed to rejuvenate your scalp and promote healthy new hair growth, use our Hair Grower Cream together with our shampoo and serum for a luxurious daily experience that enriches both the look and feel of your hair.​
Add-Ons​