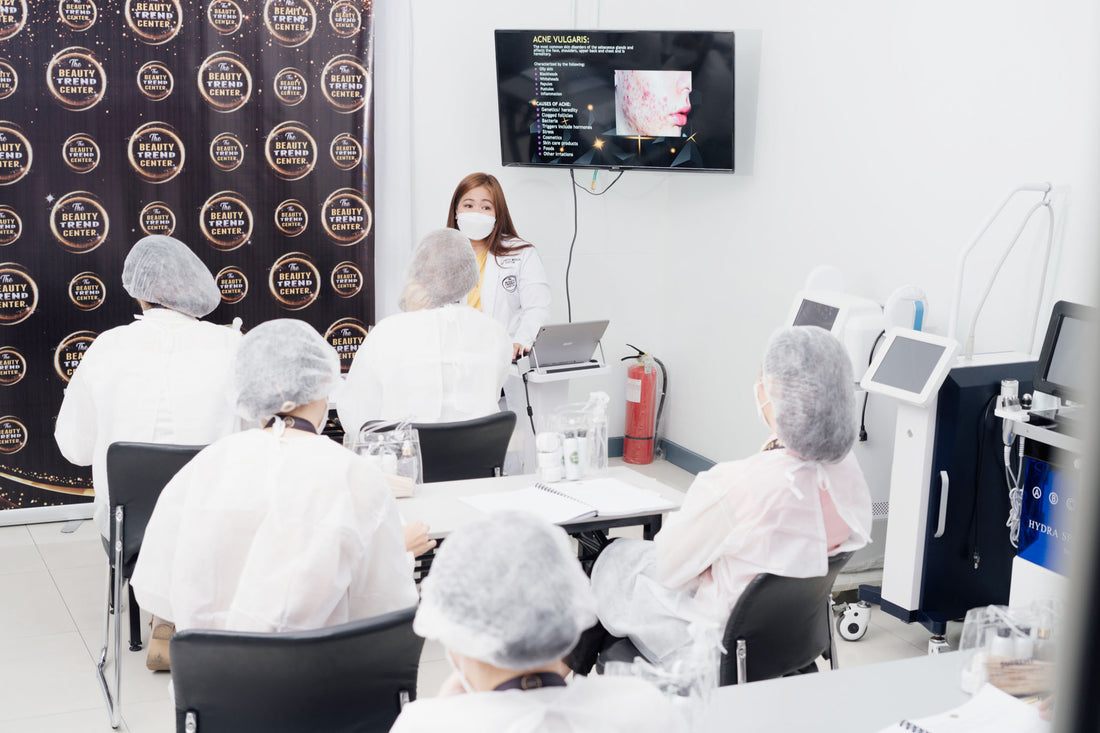 Acne Masterclass Workshop - Registration Fee Only
Duration:  1 DAY
This training is in a small class setting or one-on-one setup. This can also be arranged for a small group or company-exclusive training.
Details: A comprehensive 2-day course with extensive hands-on training. This training design is for those who want a business Aesthetic and prefer fast-track training. Includes the following topics and hands-on training:

Basic skin anatomy will be covered
Acne types and different acne scarring
Skin Analysis and Charting
Skin analysis and proper charting
Health and safety treatment protocols
Acne facial & acne management
Acne facial skincare routine & layering
Aftercare advise to clients
Light therapy treatment for acne
Laser treatment for acne
Aesthetic treatments recommendation for acne
Chemical Peel advice on different acne types
Product recommendations based on acne grade.
Business Marketing
We also offer private and customized Aesthetic training based on your needs.
Inclusion: Handouts, Training Materials, Lunch, Snack, and Training Certificate
Requirements: Valid Government-issued ID

This is only a registration fee to secure a slot. The amount will be deducted from the total cost of the tuition fee which will be paid during training.